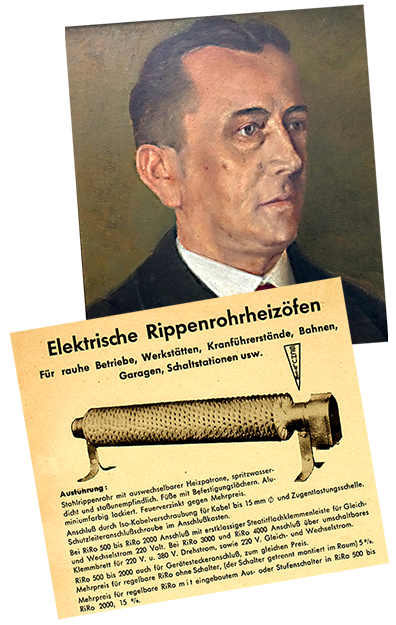 In 1918 Friedrich Schultze Senior became one of the first regional electricians. He held a radio broadcasting licence and in 1941 became one the first Senior Radio Electricians in our area.
In 1952 he established the basis of the company as it is today and in the 1950s the first RiRo heaters left the assembly plant.
After his early death in 1959 Friedrich Schultze Junior developed the market for the RiRo Heater as it is today. Building up contacts in the European neighbourhood he formed the profile of the company. Schultze RiRo Heaters went as far as North and South America to prove their reliability in business and industry.
Since 2002 Schultze has been presenting additional heating systems such as highly efficient short wave IR heaters and ATEX approved heaters for applications with risk of explosion.
Today with Ingo Schultze-Schnabl and his son
Arno Schnabl-Glowacki the line of a family owned company is drawn further into the future.